New York State Department of Health Coronavirus Hotline:
1-888-364-3065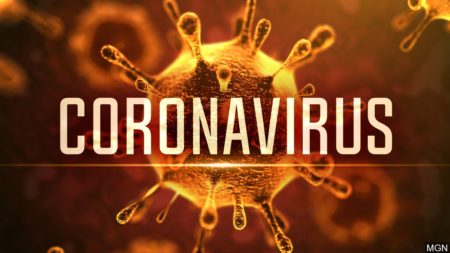 A new coronavirus (2019 novel coronavirus), first detected in China, is now spreading worldwide. This virus causes a disease called COVID-19 and can lead to fever, cough, and shortness of breath. There are thousands of confirmed cases in a growing number of countries and the virus is now spreading in the United States.
Like many hospitals across the country, Nathan Littauer has been working to ensure we are equipped and ready to respond to COVID- 19. We are committed to the health and safety of our patients, visitors, and employees. Our preparations involve ensuring we are equipped to respond to any potential cases in our area. We are continuing to work closely with New York State Department of Health (NYSDOH), the Centers for Disease Control and Prevention (CDC) and local public health departments to actively monitor and respond to this dynamic situation.
Symptoms
Patients with COVID-19 have had mild to severe respiratory illness with symptoms of:
Fever
Cough
Shortness of breath
Pneumonia
If you develop these symptoms please call your primary care provider before seeking treatment in person, and tell them about your travel and your symptoms. They will give you instructions on how to get care without exposing others. A provider will talk to you on the telephone, give advice for caring for yourself at home or pave the way to a full coronavirus workup.
The CDC believes at this time that symptoms may appear in as few as two days or as long as 14 days after exposure to the virus.
Protect Yourself
Regular hand washing remains one of the best defenses against COVID-19 and other respiratory illnesses, including seasonal flu. People can help protect themselves from respiratory illness with everyday preventive actions:
Wash your hands often with soap and water for at least 20 seconds. Use an alcohol-based hand sanitizer that contains at least 60% alcohol if soap and water are not available.
Avoid close contact with people who are sick.
Avoid touching your eyes, nose, and mouth with unwashed hands.
Protect Others
At this time, Nathan Littauer Hospital & Nursing Home is currently under visitor restrictions.
To learn more about Littauer's visitation guidelines, click here.
If you are sick, avoid contact with people and delay any travel to reduce the possibility of spreading illness to others.
Stay home when you are sick.
Cover your cough or sneeze with your sleeve (not your hands) or a tissue, throw the tissue in the trash, then wash your hands.
Clean and disinfect frequently touched objects and surfaces.
Helpful Resources
CDC: Frequently Asked Questions and Answers
CDC: Coronavirus Disease 2019 (COVID-19)
CDC: What you need to know about coronavirus disease 2019 (COVID-19)

County Health Department Contact Information

| | |
| --- | --- |
| County | Phone Number |
| Albany | (518) 447-4580 |
| Clinton | (518) 565-4840 |
| Columbia | (518) 828-3358 |
| Essex | (518) 873-3500 |
| Franklin | (518) 481-1710 |
| Fulton | (518) 736-5720 |
| Greene | (518) 719-3600 |
| Hamilton | (518) 648-6497 |
| Herkimer | (315) 866-6879 |
| Lewis | (315) 376-5433 |
| Montgomery | (518) 853-3531 |
| Oneida | (315) 798-5748 |
| Rensselaer | (518) 270-2655 |
| Saratoga | (518) 584-7460 |
| Schenectady | (518) 386-2810 |
| Schoharie | (518) 295-8382 |
| Warren | (518) 761-6580 |
| Washington | (518) 746-2400 |
You may question whether you should attend an appointment with your PCP or our Specialist offices for routine or follow up care that is not related to a respiratory illness.
Our plan is to deter respiratory sick calls from our offices during this time. You will be safe attending your regular visits.
Should the county, state or nationwide advice on this change, we will change our policy to conform and we will notify you.