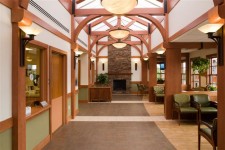 Our Emergency Care Center is open 24 hours a day, 7 days a week and staffed with specially trained physicians, nurses, technicians, and other licensed healthcare professionals to address your urgent and life threatening Medical concerns.
Patients are encouraged to always seek immediate help if experiencing severe pain, breathing difficulties, severe allergic reactions, or any other emergent concerns.
We use our best efforts to treat all major (life threatening) emergencies immediately and to treat patients in order of their severity of illness.
Our team will examine your condition and assess your needs to identify a treatment plan that's right for you.
If the level of care needed is beyond our medical capabilities, we will stabilize the patient and coordinate their transport to a facility better suited to meet their particular needs.
We will not deny anyone access to medical care.
Wondering what people say about our Emergency Care Services? Watch here>>