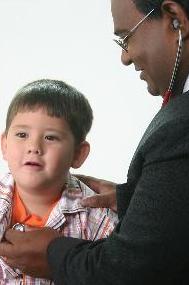 Most of us know a pediatrician is concerned with the physical, emotional, and social well-being of children from infancy to adolescence. What you should also know is that at Littauer parents trust us, and kids love us.
In the unfortunate event your child requires hospitalization, we have a designated pediatric unit with specially trained pediatric nurses.
To see our commercial "Heros" featuring our pediatric team click here.