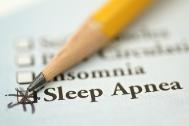 Our Sleep Disorders Center offers testing 6 days of the week to evaluate the quality of your sleep. The rooms resemble a hotel with queen size bed, private bathroom, flat screen TV, and a selection of snacks and beverages.
Our patients usually arrive by 7pm and find plenty of parking near the main entrance of the hospital. Patients are encouraged to relax and go through their usual pre-sleep routines. Our trained staff remain alert and on-site to help with any needs you may have. By the time morning rolls around, our board-certified sleep specialist (Dr. Bradley Paddock, Medical Director) usually has enough diagnostic information to diagnose conditions such as:
breathing difficulties
insomnia
restless leg syndrome
sleep apnea
For more information, feel free to reach the Sleep Disorders Center directly at (518) 775-4000.