Patient health information to be shared electronically upon consent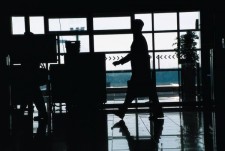 Gloversville, NEW YORK – The Healthcare Information Xchange of New York (HIXNY) today announced that Nathan Littauer Hospital and Nursing Home has joined the regional health information organization.
By joining HIXNY, authorized personnel at Nathan Littauer Hospital are now able to access patient health information electronically when medically necessary. The goal is to improve the delivery of care, enhance clinical outcomes and help mitigate healthcare costs throughout the 17 county-region served by HIXNY.
"Littauer is pleased to join HIXNY. As we strive to deliver seamless, coordinated patient care, HIXNY has created a secure, electronic service for exchanging health information among hospitals and doctors in the Capital Region and Northern New York," said Nathan Littauer Hospital President and CEO Laurence E. Kelly. "The people who will benefit the most from this collaboration will be the patients we serve. Our collaboration will ultimately mobilize medical information for the benefit of our patients. Simply put, it is secure, safe and makes sense for everyone in our region."
"The addition of Nathan Littauer Hospital to the health information exchange continues the unprecedented level of collaboration among healthcare providers throughout our diverse region," said John A. Collins, MD, FACP, Chief Medical Officer and Executive Vice President Northeast Health and Chairman of HIXNY. "The promise of technology has significant benefits to enhance the quality of care for patients of all ages."
HIXNY operates the health information exchange (HIE), a secure, online information service allowing authorized clinicians to access patient medical data from across the community with the patient's consent ensuring patient privacy. Hospitals, health plans, physicians, pharmacies, and other stakeholders contribute patient data into the HIE. At the other end, a healthcare provider can query the system and gain a comprehensive view of a patient's history, including test results, diagnoses, image reports, medications and other pertinent health information in order to make the most informed and best possible care decision on behalf of the patient.
"HIXNY and its membership organizations, including Nathan Littauer Hospital and Nursing Home, are committed to creating a safe and secure network to electronically share patient health information," said HIXNY vice president Scott Momrow. "Patient privacy is of paramount importance in order to build a sustainable information exchange network for healthcare consumers throughout the Capital Region and Montgomery County."
xxx
About Nathan Littauer Hospital and Nursing Home:
Nathan Littauer Hospital and Nursing Home is a full-service, 74 bed acute care hospital with an 84 bed skilled nursing home. Littauer provides the finest in state-of-the-art technology and a caring, dedicated staff of health care professionals. Over the years, the hospital has expanded its services in order offer health care that is comprehensive, accessible, and relevant to the needs of the communities we serve. The Littauer medical staff brings amazing technical expertise and competence to the residents of Fulton County and the surrounding communities.
About the Healthcare Information Xchange of New York (HIXNY):
HIXNY ("hix-knee") is a collaboration of health plans, hospitals, physician practices and other entities in a 17 county geography comprising the Capital Region and Northern New York. HIXNY has built an interoperable network to electronically share medical information more efficiently for the benefit of healthcare consumers. HIXNY, a not-for-profit organization, has been designated as a regional health information organization (RHIO) by the New York State Department of Health. HIXNY works collaboratively with healthcare providers to enable accurate and efficient decision making at the point of care. For more information about HIXNY, including a list of the member organizations please visit www.hixny.org.