Meet Dr. James Anania, an anesthesiologist at Nathan Littauer Hospital & Nursing Home in Gloversville, New York, certified with the American Board of Anesthesiology, who joined NLH in 2008.
Dr. Anania will be on WAMC's Jan. 20 Medical Monday program with Dr. Alan Chartock discussing the latest medical updates and procedures available with today's anesthesiology. He will be available to field questions and discuss all aspects of the topic.
Expect Dr. Anania to explain the latest advancements controlling pain post-op and intra-surgery, how to recognize a patients signs of discomfort, intra-op recall, regional blocks and the use of ultrasound to visualize the nerve and precautions in preventing post-op nausea. Learn how under Dr. Anania's guidance, Nathan Littauer Hospital & Nursing Home maintains a 100 percent success rate.
Dr. Anania will candidly discuss important information that patients should make known to their anesthesiologist prior to surgery such as their cardiac history, current physical health, and and current drugs the patients are on medically and recreationally.
What makes Dr. Anania a most interesting doctor is what he does in his spare time. When not at the Surgery Center at Nathan Littauer Hospital, Dr. Anania volunteers his time to travel to underserved areas throughout the world. He serves as a volunteer for the NGOs (Non- Governmental Organization) Smile Train and ReSurge International. He has worked in third world countries on three occasions to date, assisting people – especially children who need surgery.
Dr. Anania is part of ReSurge International (formerly Interplast). The organization works with Smile Train and other NGO's "to restore the health and dreams to children and adults with deformities and injuries (such as disabling burns and clefts) so they can go to school, return to work to care for their families and be productive members of society. They also build surgical capacity in underserved areas to increase year-round access to surgical care.
ReSurge mission is to reduce global suffering and poverty by giving more and more patients a second chance for a normal, productive life.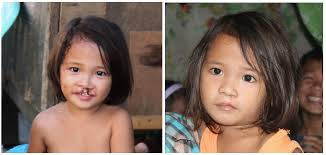 Dr. Anania states that despite the exhausting schedule and challenging setting, he feels truly rewarded when he meets the patients and their grateful families. He explains, "The family members are very appreciative. This is truly life-changing. These kids tend to be ostracized and these surgeries are a new lease on life for them."
An avid photographer, Dr. Anania had taken photos of his journey which are posted on the hospital's Facebook site. He summarizes, "I like to do this. This is where medicine can change a person's life. And these are extremely poor people." He added, "I am satisfied to know that I played a direct role in changing somebody's life."

Listen to Dr. Anania's interview with Dr. Alan Chartock as WAMC broadcasts live in seven states at local stations:
 WAMC, 90.3 FM, Albany NY;  WAMC, 1400 AM, Albany, NY or WCAN, 93.3 FM, Canajoharie NY.