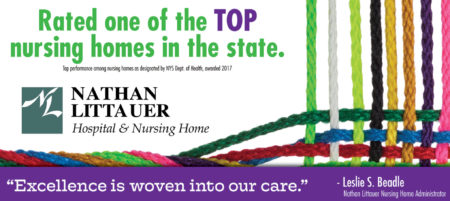 GLOVERSVILLE, NY – The New York State Department of Health has just named the Nathan Littauer Hospital Nursing Home as one of the department's Top Performing Nursing Homes. With nearly 629 New York State nursing homes, Nathan Littauer was selected as only one of 42 to receive this top recognition. In addition, Littauer was one of only 5 selected for this distinction in the Capital Region.
This exclusive list recognizes the nursing homes that have achieved the top quintile in the last three years of the Nursing Home Quality Initiative (NHQI). The Nursing Home Quality Initiative consists of five components; a quality component which evaluates 14 Quality Indicators, a compliance component that looks at our Department of Health surveys, immunization data and submission of cost reports, our potentially avoidable re-hospitalization rate, scoring and determination of ineligibility. Performance is based on the 2014, 2015 and 2016 NHQI.
"We are honored to be one of the few recognized for our hard work and dedication," said Vice President, Administrator/NLH Nursing Home, Leslie Beadle. "Our excellent staff treats our residents with care, compassion, integrity and respect every day, and it shows as we continually strive to improve our residents' quality of life."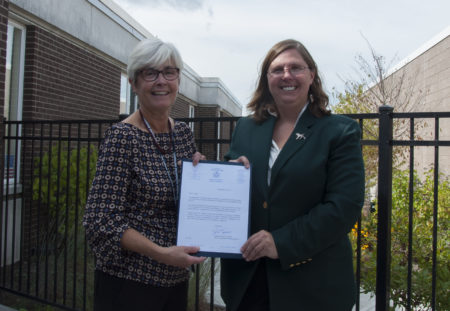 The Nathan Littauer Nursing home is an 84 bed skilled care facility with short-term rehabilitation and long term care, therapeutic recreation – adjacent to a hospital and uniquely connected directly to a state-of-the-art dialysis center.
For more information on the Nathan Littauer Hospital Nursing Home, Please call (518) 773-5611.