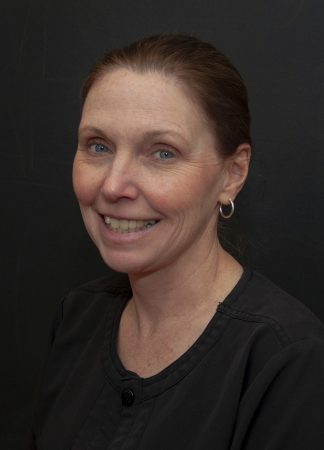 Nathan Littauer Hospital & Nursing Home announced our Employee of the Year last week at the Goodwill Committee's annual celebration. The winner, Barbara Garrigan was
awarded the top honor. Barb works in Nathan Littauer's Diagnostic Imaging Department as a Staff Nurse. She celebrated her 31st year at Littauer this month. Her coworkers explain, "Barb is calming and compassionate nurse. She is always willing to help her peers while also looking for better ways to care for our patients".
Laurence E. Kelly, President and CEO made the announcement at a hospital gathering comprised of employees and the award recipients' family members. When her name was announced the audience rose to their feet in a show of support.
Upon receiving the award Barb graciously said, "I would like to thank everyone who is here and even those who are not. This is a super honor. But mostly, I would like to thank my coworkers that support me every day."
Patients have gone out of their way to compliment Barb's clinically-astute, empathic care.
"This is my first experience with Nathan Littauer and Barb represented NLH in the most professional and caring way that an employee could. If Barb is a representation of how all our employees care for patients, then NLH has a very good thing going."
As Employee of the Year she will receive: Tickets the hospital's EVENT, cake for her department, flowers, a plaque, a coveted parking spot and a monetary award.
Barb is a native of Mayfield, NY. She and her husband Jay have two children: Jay JR and Emily.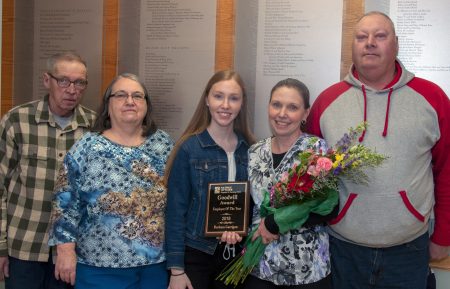 The celebration also honored two Littauer team members who were recognized as "Runner-Up" for Employee of the Year.
Teresa Sullivan is an LPN at Nathan Littauer's Family Practice in Gloversville. Teresa was recognized for her outstanding communication skills and excellent nursing skills.
Shannon Berhaupt is a Medical Receptionist at Nathan Littauer's Perth Primary Care Center. Shannon was celebrated for her empathy and kindness and in doing so earning the trust of patients, coworkers and providers.