GLOVERSVILLE, NY – The International Board of Lactation Consultant Examiners® (IBLCE®) and International Lactation Consultant Association® (ILCA®) have recognized Nathan Littauer Hospital & Nursing Home for excellence in lactation care.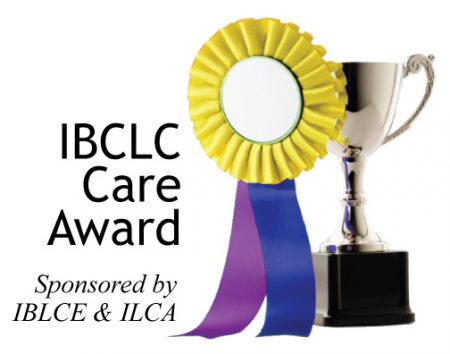 "This is huge. We've taken quite a few steps forward when it comes to new technology and medical practices in breastfeeding support," says Nancy Quinlan, RN, IBCLC. "A lot of our patients are excited. They even say we are a medical practice leader."
Nathan Littauer received the IBCLC Care Award in recognition of staffing professionals who hold the prestigious International Board-Certified Lactation Consultant® (IBCLC®) certification and providing a lactation program for breastfeeding families. In addition, Nathan Littauer hosted the World Breastfeeding Week event August 7, to protect, promote, and support breastfeeding.
IBCLCs focus on preventive care, so that they are available during pregnancy to assess and provide information on how to successfully initiate breastfeeding. IBCLCs continue that assistance after the baby is born by helping families overcome breastfeeding challenges, providing accurate information, and continuing to support them as the patient's baby grows. They assist families returning to work or school, help families in more unusual situations such as a patient breastfeeding more than one baby, or a patient nursing a sick or premature infant, and help train nursing staff to manage basic breastfeeding care.
"Receiving this award is of great importance to all of our professions," says Cheryl McGrattan, Vice President of Marketing and Communications. "The care of our patients and the important role we play in the instruction of our staff and breastfeeding mothers means a lot to us."
As allied health care professionals with the leading internationally recognized certification for professional lactation services, IBCLC professionals work in hospitals and birthing centers, clinics, public health agencies, private practice, community settings, government agencies, and in research. There are currently more than 31,000 such professionals in 110 countries worldwide that are IBCLC's (www.iblce.org). The IBCLC certification program is accredited by the National Commission for Certifying Agencies® (NCCA®). NCCA accreditation represents a mark of quality for certification programs.
###
About Nathan Littauer
Nathan Littauer Hospital and Nursing Home is a full-service, 74 bed acute care hospital with an 84 bed skilled nursing home. Since 1894, Nathan Littauer has provided safe, high-quality health and wellness services with a focus on securing appropriate new technologies for people residing in Upstate New York. Over the years, the hospital has expanded its services in order to offer health care that is comprehensive, accessible, and relevant to the needs of the communities they serve. More information can be found by visiting www.nlh.org.