GLOVERSVILLE, NY – Nathan Littauer Hospital & Nursing Home purchased a new Computed Tomography (CT) machine. The hospital started clinical trials with patients April 6.
Since then, the 128-slice General Electric (GE) Revolution EVO CT machine has been delivering higher resolution images, lower doses of radiation, faster scan times, and more efficient technology. The new machine also has metal artifact reduction.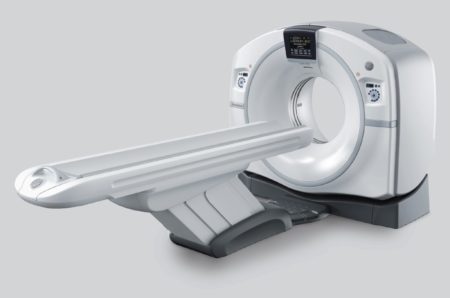 A CT scan is a diagnostic tool taking images of the body. Using computer-processed X-rays taken from different angles, including cross-sectional images, The GE Revolution EVO Gen 3 is useful in diagnosing illnesses and injuries.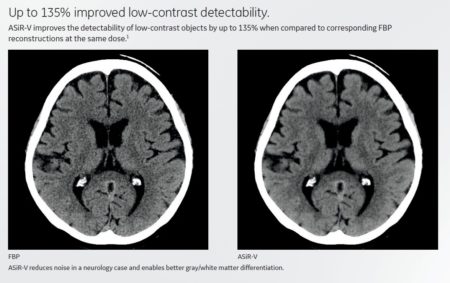 Littauer's Director of Diagnostic Imaging, Dwayne Eberle explains the difference between the new Revolution EVO and prior machinery used at Littauer, "The machine is incredible. With this new technology, we're able to produce higher quality images, with lower radiation, all with more efficiency. This is a machine you don't find in your typical, local hospital – and we're offering it to our patients here at Littauer."

The new machine offers cutting-edge images, in a matter of three to five minutes. A patient who has an exam using the new machine can expect to spend less time "on the table".
"Securing the newest technologies for our community has always been a hallmark of our care," says Littauer's Vice President of Marketing and Communications, Cheryl McGrattan. "It is our mission to embrace new diagnostic imaging equipment, so that we may provide better healthcare for our patients."

More information about the GE Revolution EVO Gen 3 can be found on GE's website here.

XXX
About Nathan Littauer
Nathan Littauer Hospital and Nursing Home is a full-service, 74 bed acute care hospital with an 84 bed skilled nursing home. Since 1894, Nathan Littauer has provided safe, high-quality health and wellness services with a focus on securing appropriate new technologies for people residing in Upstate New York. Over the years, the hospital has expanded its services in order to offer health care that is comprehensive, accessible, and relevant to the needs of the communities they serve. More information can be found by visiting www.nlh.org.