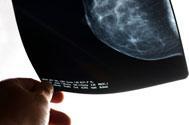 Our fully-digital Mammography program is nationally accredited by the American College of Radiology (ACR) with advances such as computer-aided detection (CAD) to provide in-depth electronic review of images. Patients enjoy:
Greater peace of mind: using the industry's largest "field of view" detector to accommodate diverse body types and non-degrading base plates for accurate comparisons that are not compromised over time.
Convenience: your choice of two locations (the hospital at 99 East State Street, Gloversville or Littauer's Perth Center at 4104 State Highway 30).
Comfort: patients receive a "soft-pad" for greater comfort during each exam.
Quality of Care: precise imaging and biopsy from same unit so patients remain comfortably seated with shortened recovery and expedient follow-up.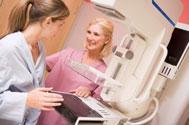 Reach our Diagnostic Imaging Dept at (518) 773-5520 for questions regarding our mammography program. To schedule a mammogram with physician referral (required), contact the Patient Access Scheduling line at (518) 775-4250. Screenings are also available at our Perth site by calling (518) 883-8634.
Watch our video: At Littauer we think pink all year long!