GLOVERSVILLE, NY – Nathan Littauer Hospital & Nursing Home is proud to welcome Alison Townsend, Registered/Certified Physician Assistant, or RPA-C, to our medical staff. Townsend brings 18 years of expertise and medical experience to Littauer. She practiced in Saint Johnsville, Little Falls, and Middleburgh prior to joining the medical team at Nathan Littauer Hospital. Townsend recently started her practice with Littauer January 13.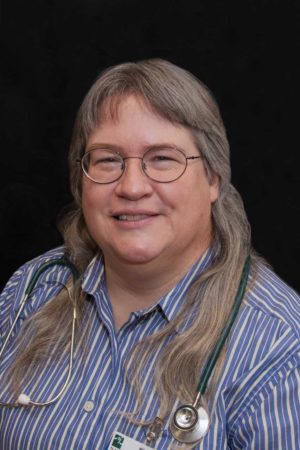 "All the staff are very welcoming," Townsend says. "Littauer is a comfortable setting for a medical provider. It feels like you're part of a family."
Alison Townsend, RPA-C, obtained her Bachelor of Arts in Physics at Bryn Mawr College in Pennsylvania. She continued her studies at Midwestern University, where she obtained her Masters of Medical Science in Physician Assistant studies.

"The best part of my day is helping my patients reach their health goals," Townsend adds. "I choose to practice at Nathan Littauer Hospital because Littauer is patient-centered and provides me with unending support for myself and my patients."

"I am extremely excited," says Townsend. "I love the patients I have had the opportunity to work with so far, and I am looking forward to meeting more members of the region."
Townsend is a physician's assistant focused on family practice. She brings to Littauer clinically astute medical expertise and is a provider to all ages.
She is currently accepting new patients at Nathan Littauer's Caroga Lake Primary Care Center. Her office hours are from 9:00 a.m. – 4:00 p.m. For more information or to make an appointment, you may call the Caroga Lake Primary Care Center at (518) 835-2341

###
About Nathan Littauer
Nathan Littauer Hospital and Nursing Home is a full-service, 74 bed acute care hospital with an 84 bed skilled nursing home. Since 1894, Nathan Littauer has provided safe, high-quality health and wellness services with a focus on securing appropriate new technologies for people residing in Upstate New York. Over the years, the hospital has expanded its services in order to offer health care that is comprehensive, accessible, and relevant to the needs of the communities they serve. More information can be found by visiting www.nlh.org.