Survivor Corps is one of the largest and fastest growing grassroots movements connecting, supporting, educating, motivating and mobilizing COVID-19 Survivors to support all medical, scientific and academic research, help stem the tide of this pandemic and assist in the national recovery.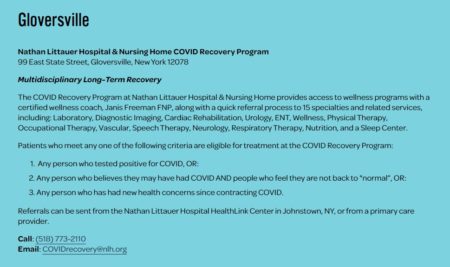 With the launch of Nathan Littauer's new COVID Recovery Program, the healthcare organization is working with Survivor Corps, and is now listed as a resource on their website for those who may be suffering from Long COVID.
The new Nathan Littauer COVID Recovery Program is designed for people experiencing Long COVID symptoms for weeks and even months after having the virus. Our network of specialists along with a series of support groups and wellness classes, can help speed up your recovery.