Pediatrician has relocated to the region.
Nathan Littauer announced today that a new pediatrician has joined the Nathan Littauer Family of Health Services. Walid Hanafi, MD will start seeing patients today, October 2, 2012. He is working in Littauer's Mayfield offices Monday, Tuesday and Wednesdays and at the Gloversville Primary Care Center on Fridays. "We are extremely fortunate to have found someone who has an exceptional medical pedigree and a passion for childhood health." stated Laurence E. Kelly Hospital President and CEO. He added, "People have already commented on his warmth. I think parents and children will take to him instantly."
Dr. Hanafi completed his pediatric residency training at the Metropolitan Hospital at New York Medical College. He has special interests in childhood obesity and diseases of the thyroid and endocrine system. He also is interested in newborn screenings, and childhood growth and development.
"Dr. Hanafi is a well-trained young pediatrician who has participated in research regarding endocrinology, diseases of thyroid, and growth disorders etc. With the growing need in these fields, our area is very fortunate to have his expertise." stated Dr. Horowitz, Chief of Pediatrics for Littauer, adding, "He is very enthusiastic about getting started in pediatric practice and he will be a welcome addition to the pediatric staff at Nathan Littauer Hospital."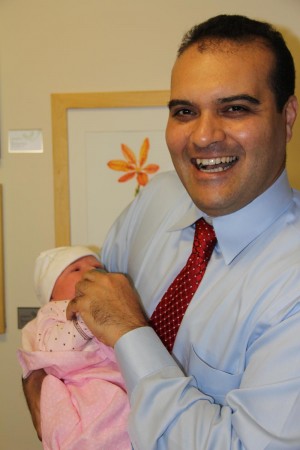 Dr. Hanafi (or Dr. Wally, as his patients call him) has participated in studies related to nutrition and health education for children who have diabetes and also in Polycystic Ovary Syndrome. In his home country of Egypt, Dr. Hanafi participated in immunization programs delivered to children in rural areas. Dr. Hanafi is also well versed in treating critically-ill children as he spent part of his residency at the Maria Ferari Children's Hospital treating critical and post-operative children.
Dr. Hanafi also speaks Spanish and Arabic. When Dr. Hanafi reflected about relocating here he explained, "I am really impressed with how friendly the people are here. I am excited to serve this community. I believe I will fit well in the community." He concluded, "In the coming weeks and I will work hard to gain my colleagues' and families' trust."
 XXX