Here's what our media partner News Channel 13, and Health Reporter Benita Zahn, has to say about Littauer's new status as an NYS Milk Bank Milk Depot:
Full story here:

http://wnyt.com/health/new-breast-milk-depot-nathan-littauer-hospital-gloversville-fulton-county/4650060/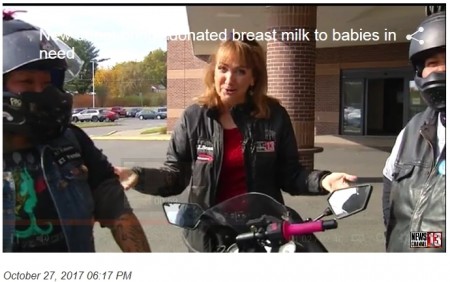 October 27, 2017 06:17 PM 
GLOVERSVILLE – The importance of breast milk for babies is well documented, but not every mom can breastfeed. That's where the New York Breast Milk Bank comes in. Now, there's a new depot for women who want to donate and for those in need.
It's a great concept. Some women produce more breast milk than they'll ever need — so they donate it.
New York is among 23 states with breast milk banks, most of them, like New York's, is not for profit.
The newest place to donate and get breast milk opened Friday at Nathan Littauer Hospital in Gloversville. The opening was anything but traditional.
"Well, I was kind of an overproducer," explained Amanda Fosman.
She produces much more breast milk than her 9-month-old baby girl, Aria, can ever use.
"So I kept saving it and freezing it," she noted.
Now, she donates it, some 3,000 ounces so far, providing a robust start for The Breast Milk Depot at Nathan Littauer Hospital in Gloversville.
The Breast Milk Depot at Nathan Littauer is the third in the Capital Region, but the first to be inaugurated in such style.
The Sirens Women's Motorcycle Club of New York joined in for a ceremonial delivery. They've been serving as milk riders over the past year.
"When we transport, it's usually a 12 by 12 cardboard box full of milk," pointed out Jen Baquial, the president of The Sirens Women's Motorcycle Club of NY.
The concept is simple. Women like Fosman register with the New York Milk Bank. Once screened and approved, they bring their milk to a depot, like Nathan Littauer. Then, it's transported to the Milk Bank headquarters in Hastings on Hudson to be pasteurized and distributed to moms and babies in need.
"The New York Milk Bank has done extremely well in the year that we have been open," explained Roseanne Motti, with the New York Milk Bank. "We are storing right now over 70,000 ounces of milk from generous donors."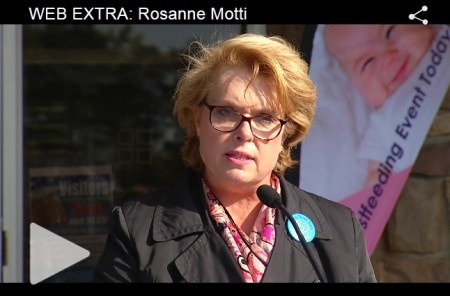 WEB EXTRA: Roseanne Notti, New York Milk Bank manager
It costs between $4 and $4.50 for an ounce of breast milk. Insurance only covers babies meeting specific health needs, covered by a managed Medicaid plan – so there's an effort to gain wider insurance coverage.
A doctor's prescription is needed to access the service once a baby is home.
Licensed by the New York State Health Department, the New York Milk Bank is affiliated with and follows the regulations of the Human Milk Banking Association of North America.
"We are lifting babies into a better life, because while breastfeeding may not be the right choice for every parent, it is the best choice for every baby," noted Cheryl McGrattan, the vice president of marketing and communications at Nathan Littauer Hospital.
The celebration on Friday included milkshakes.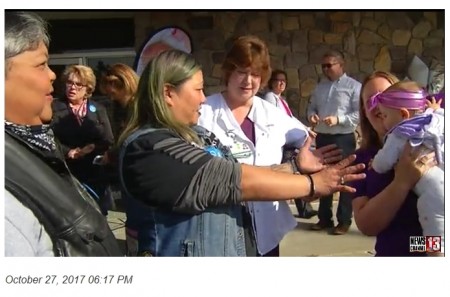 Credits
Updated: October 27, 2017 06:17 PM Created: October 27, 2017 06:11 PM
Copyright 2017 – WNYT-TV, LLC A Hubbard Broadcasting Company