GLOVERSVILLE, NY – Recently, Nathan Littauer Hospital has provided Rescue Task Force (RTF) training for its security staff. Our Rescue Task Force program is focused on working with local law enforcement and first responders to reduce casualties during high-risk emergency situations. This new collaborative approach to emergencies enables our security staff to coordinate with local fire and police departments.
Patrick LaBuff, Emergency Management Supervisor of Nathan Littauer, held an in-house RTF training Program, September 8, at Littauer. The training aims to reduce casualties when in an emergency, by providing immediate aid to those in need. As a result, Nathan Littauer Hospital & Nursing Home is attempting to assure its patients, staff, and visitors that they will remain safe if a disaster happens.
"Thankfully, these situations on a national scale are extremely rare. But, it is important to be prepared," says LaBuff. "Most importantly, we are keeping everyone as safe as possible by preparing for the worst. Strategic planning for something like this will, without a doubt, mitigate future conflicts and keep our people safe."
The Department of Homeland Security and Emergency Services asserts that RTF training is imperative to operating on the safest level in the event of an emergency. With the Rescue Task Force program, individuals are properly trained to get to a patient or victim quicker to save lives.
"We have outstanding support from the community," LaBuff states. "The Gloversville Police Department, the Gloversville Fire Department, Fulton County Emergency Management, and the Fulton County Sheriff's Office are extremely supportive of the Rescue Task Force program training on hospital grounds. To our knowledge, we're one of the very first hospitals in the country to incorporate RTF training for security staff. Every staff member we train provides an additional resource to further assist local law enforcement and EMS during an emergency."
"In today's world, preparation and training lead to a much better outcome when it comes to high-risk situations," says Sheriff Richard C. Giardino. "Nathan Littauer Hospital's Emergency Management Team has been leading the hospital and its partners in preparation by training and networking with its local law enforcement partners."
"The Rescue Task Force program helps support the public safety initiative," says Marc Porter, Chief of Police of the Gloversville Police Department. "Providing Littauer's security staff with training that is consistent with local law enforcement training will allow us the opportunity to work together and achieve a common goal: safety."
Nathan Littauer security staff will offer Rescue Task Force program training four times a year. For more information about the Rescue Task Force program, please visit: https://www.rsqtaskforce.com/rtf-naemt-programs.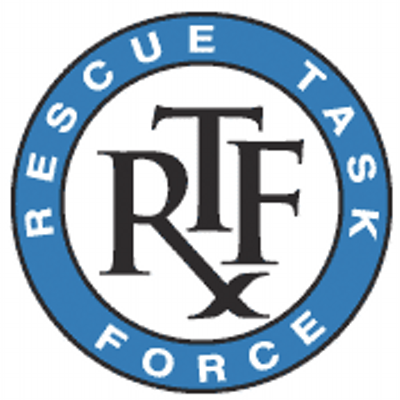 XXX
About Nathan Littauer
Nathan Littauer Hospital and Nursing Home is a full-service, 74 bed acute care hospital with an 84 bed skilled nursing home. Since 1894, Nathan Littauer has provided safe, high-quality health and wellness services with a focus on securing appropriate new technologies for people residing in Upstate New York. Over the years, the hospital has expanded its services in order to offer health care that is comprehensive, accessible, and relevant to the needs of the communities they serve. More information can be found by visiting www.nlh.org.