While many hospitals struggled to find medical care providers, Nathan Littauer Hospital & Nursing Home acquired new, talented providers during the pandemic, acclimating them quickly to serve a critical role during a critical time. For the year 2020, the healthcare organization added 28 new providers to its medical staff, totaling more than 200 providers working with Nathan Littauer Hospital & Nursing Home. "The members of our community are deserving of great healthcare services," says Littauer Vice President of Primary and Specialty Care, Patrice McMahon. "That's why we've chosen some of the best providers our patients could ask for."
Nathan Littauer Primary/Specialty Care welcomed the following providers to its medical staff in the year 2020:
James Alexander, MD, Radiology; Mohammad Al-Hasan, MD, Emergency Medicine; James Bai, MD, Radiology; Emmanuel Bapana, MD, Emergency Medicine; Medhat Barsoom, MD, Emergency Medicine; Kayla Bellinger, FNP, Family Practice; Jeremiah Benoit, MD, Internal Medicine; Susan Duross, NP, Palliative Care; Obafemi Giwa-Amu, MD, Family Practice; Kristi Hecker, FNP, Family Practice; Abigail Johnson, PA, Orthopedics; Monika Kapusniak, CRNA, Anesthesiology; Stephen Little, DO, Anesthesiology; Sandeep Mangalmurti, MD, Cardiology; Trevor McGinley, MD, Emergency Medicine; Harish Moorjani, MD, Infectious Disease; Brittany Mulhall, NP, Cardiology; Elizabeth "Betty" O'Hagan, FNP, Family Practice; Sein Yone Pao, DO, Hospitalist; Ashlee Podolec, NP, Primary Care/OR; Betti Ressler, MD; Locums/Pediatrics; Ryan Richman, MD, Emergency Medicine; Devjit, Roy, MD, Inpatient Specialist/Hospitalist; Thomas Rush, MD, Infectious Disease; Krista Sheils, FNP, Pediatrics; Alison Townsend, PA, Caroga Lake Primary Care; Melissa VanSlyke, ANP, Family Medicine; Omer Wali, MD, Hospitalist; and Timothy Waters, DO, Hospitalist.
"While our nation is experiencing a shortage of medical providers, we have enjoyed great success in attracting high-quality physicians and Advance Practice Professionals to our medical staff," says Littauer's Chief Medical Officer Dr. Frederick Goldberg, "These skilled, compassionate and dedicated medical professionals make it possible for our community to have easy access on a daily basis to what they most need and deserve: patient-centered, high-quality healthcare close to home."
In addition to welcoming new providers to the organization, Nathan Littauer Hospital is actively engaged in the early stages of a community and organizational pandemic recovery. The organization's plan for recovery focuses on internal workforce development, increasing community vaccination rates, and general organizational growth.
New Littauer providers had a few things to say to the community members they serve:
"I am proud to be working with Nathan Littauer," says Jeremiah Benoit, MD. "The past year has carried unique limitations and concerns, but we can continue working together to keep our community safe. Our Broadalbin Primary Care Center has been able to successfully stay open and accessible to our patients during the pandemic, and I'm adamant we will continue to do so. We have a great team of providers, nurses, and staff."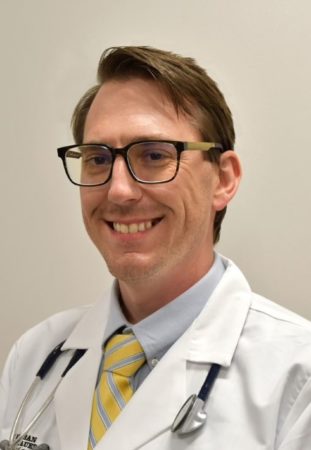 "Being a healthcare provider during a pandemic presents unique challenges," says Kayla Bellinger, FNP. "However, it has been reassuring to be part of a team that puts our community and the safety of our patients at the forefront. Most of us go into this field to optimize the health of others and advocate for those who have difficulty doing so for themselves; this has not changed through the pandemic. More than ever, we are here to help our community navigate through a scary and confusing time. Our facilities are open, safe, and we are here for you."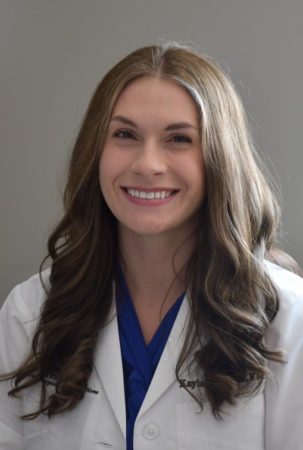 "We are very understanding of the general public's thoughts about visiting their provider during a pandemic," says Obafemi "Femi" Giwa-Amu, MD. "But, we want to reassure our community members that we strive to keep our patients safe. We have safe, effective infection control and preventative measures in place, and stringent guidelines to ensure that we are healthy before we even start our day. We have all been offered vaccines as an added layer of protection, for us, and for you! I urge you not to delay your routine appointments, and know that we are here to keep you healthy."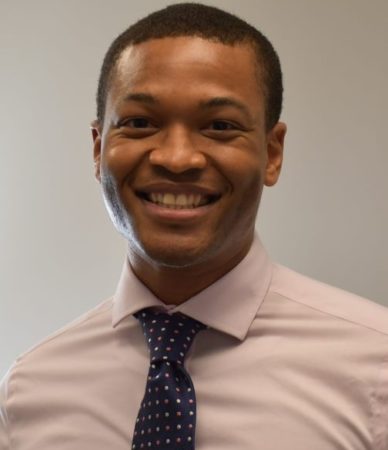 Littauer's providers explain, "We've got this," to the people in the region. Now, Littauer providers are eager to help their patients prevent disease, and look forward to continuing a routine course of care. Nathan Littauer invites people back to their community hospital adding, "Health care should not be placed on-hold. We are here to help you heal."
XXX
About Nathan Littauer
Nathan Littauer Hospital and Nursing Home is a full-service, 74 bed acute care hospital with an 84 bed skilled nursing home. Since 1894, Nathan Littauer has provided safe, high-quality health and wellness services with a focus on securing appropriate new technologies for people residing in Upstate New York. Over the years, the hospital has expanded its services in order to offer health care that is comprehensive, accessible, and relevant to the needs of the communities they serve. More information can be found by visiting www.nlh.org.