Nathan Littauer Hospital & Nursing Home is proud to announce Phil Guild, RN, as the Third Quarter Goodwill Award recipient for 2019!
After being congratulated and presented with the award, Phil was momentarily speechless and overwhelmed with excitement. While smiling, he said, "I am very surprised!"
Laurence E. Kelly, President and CEO, presented Phil with the award November 13, during a gathering at Nate's Café.
Interestingly, Phil was nominated for the Goodwill Award by a relative of a patient. Thanks to Phil's efforts, not only was the patient extremely happy with the care received, but the family members were moved by Phil's kind and caring expertise.
The family commended Phil for being gentle, patient, and compassionate. Always humble, Phil replied that he was "Just doing his job."
Upon hearing Phil's story, employees gave Phil a standing ovation for his heartwarming behavior. Afterwards, Phil received many positive comments, commendations, and a plaque recognizing his achievement.
"Phil is very good at what he does," says Mr. Kelly. "It is not unusual for Phil to assist a patient in any way he can. It's this type of quality care that makes us proud of our staff and their integrity."
The mission of The Goodwill Award is to recognize goodwill and promote the "People Caring for People" environment toward co-workers, patients and the community of Nathan Littauer Hospital & Nursing Home.
Nominations for the award are made by Littauer employees, providers or patients, and nominees' names are submitted to the Goodwill Committee. The winner is selected in blind format.
Congratulations, Phil! Way to go!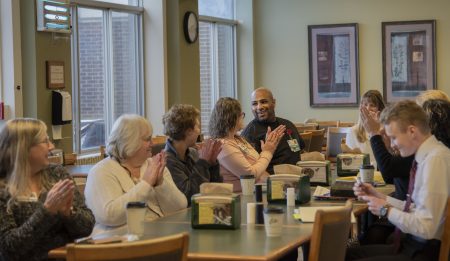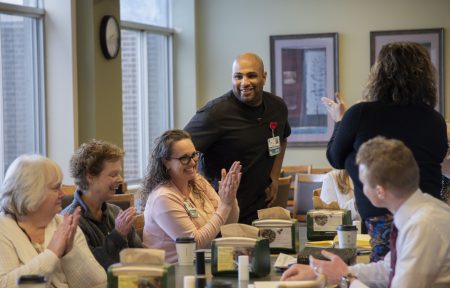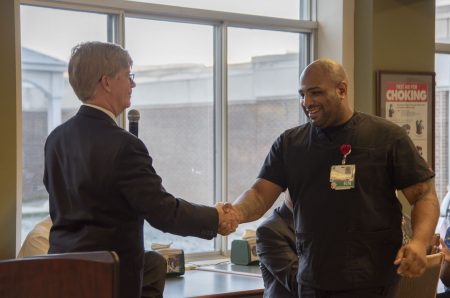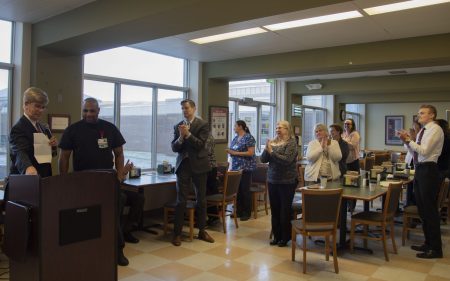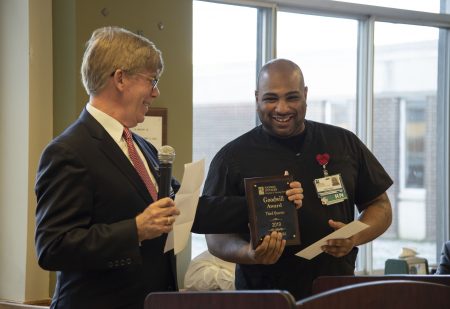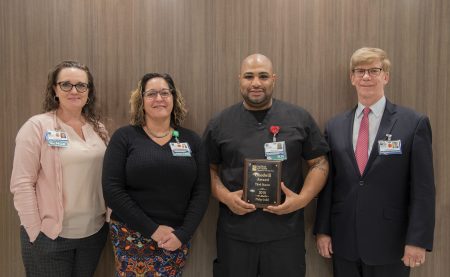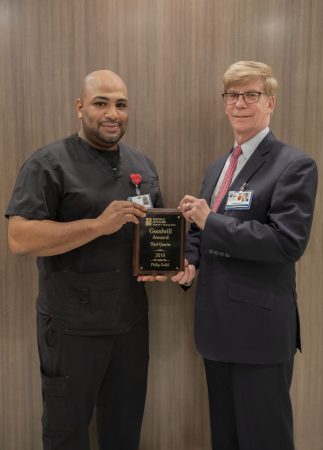 XXX
About Nathan Littauer
Nathan Littauer Hospital and Nursing Home is a full-service, 74 bed acute care hospital with an 84 bed skilled nursing home. Since 1894, Nathan Littauer has provided safe, high-quality health and wellness services with a focus on securing appropriate new technologies for people residing in Upstate New York. Over the years, the hospital has expanded its services in order to offer health care that is comprehensive, accessible, and relevant to the needs of the communities they serve.  More information can be found by visiting www.nlh.org.