GLOVERSVILLE, NY – Last month, 2020, Johnstown Area Volunteer Ambulance Corps INC. (JAVAC) made a $25,000.00 donation to Nathan Littauer Hospital & Nursing Home. The donation was made to aid the hospital in our fight against the Coronavirus pandemic. Included with JAVAC's donation was a letter that stated:
"This donation is to be used towards the purchase of a ventilator and/or supplies needed for the hospital to fight the battle against the COVID-19 pandemic . . . on behalf of JAVAC, thank you and your staff for the support during a very difficult time. We hope this donation will make a difference in the treatment of COVID-19 patients now, and in the future."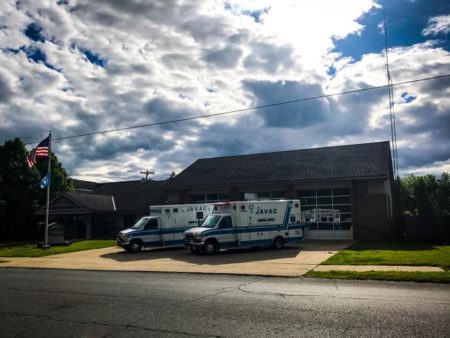 Nathan Littauer Hospital & Nursing Home is extremely grateful for all donations given to the organization. Executive Director of the Nathan Littauer Foundation, Geoffrey Peck explains:
"JAVAC's volunteer and paid staff displayed selfless community commitment for decades. As a chapter of area history closes, JAVAC once again has served our community by helping Littauer fight the COVID-19 virus."
Donations can be made to Nathan Littauer Hospital by contacting the Nathan Littauer Hospital Foundation Coordinator, Kelly Colby, at: (518) 773-5505. You may also make a contribution online by visiting the organization's website at: https://www.nlh.org/giving
XXX
About Nathan Littauer
Nathan Littauer Hospital and Nursing Home is a full-service, 74 bed acute care hospital with an 84 bed skilled nursing home. Since 1894, Nathan Littauer has provided safe, high-quality health and wellness services with a focus on securing appropriate new technologies for people residing in Upstate New York. Over the years, the hospital has expanded its services in order to offer health care that is comprehensive, accessible, and relevant to the needs of the communities they serve. More information can be found by visiting www.nlh.org.